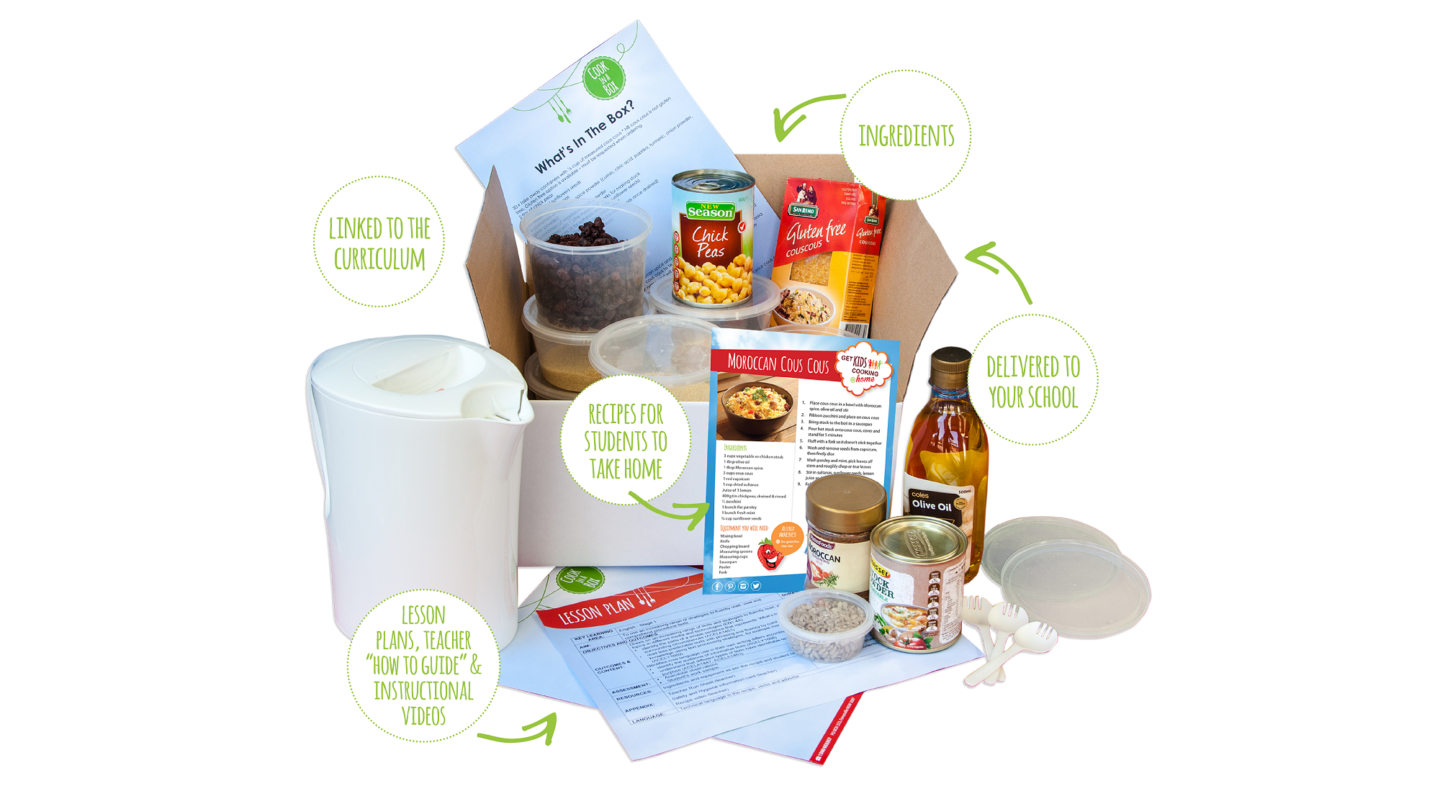 A simple & cost effective cooking program, curriculum linked, with recipes and ingredients delivered to your school
Cook In A Box is an affordable way for primary schools to provide children with basic cookery skills enabling them to make healthy food choices for life! Starting from as little as $3 per student, per lesson.
Our cooking classes are suitable for all years and stages with lessons across most subjects linking to Australian National Curriculum outcomes. Cook In A Box has been designed especially for Primary School teachers, taking away the obstacles to run a hands on, fun and educational cooking class at school.
Even without access to a kitchen, our Cook In A Box lessons can be run anywhere in your school – hall, canteen, outdoor covered learning area or even the classroom. We send you EVERYTHING you need. Even for teachers who may not be confident cooks themselves, or jsut need some help on where to start, Cook In A Box modules include lesson plans, step-by-step teacher guides and instructional videos for students and teachers to watch prior to the class on your smartboard.
You can choose a "One Off" lesson from $4 per student and choose a fun, healthy recipe that your class will enjoy. Cooking classes can be linked to NAIDOC Week, Harmony Day, ANZAC Day, Australian Colonies, Asian Studies, Health/PE or just for fun.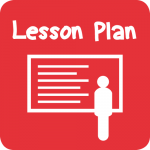 Our lesson plans have been written by teachers, making our Cook In A Box lessons a hands on approach to learning
With Australia wide delivery, we make it simple and affordable to get your school cooking. Our modules can be ordered and stored, until teachers are ready                                                         for cooking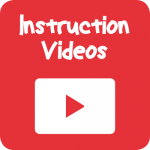 Each Cook In A Box includes a "how to" guide for the teachers and online instructional videos for teachers and students
Have a garden and want to use your fresh produce? Each Cook In A Box lesson gives you the tips on what to harvest and use from your garden to enhance the flavours and continue "paddock to plate" learnings
All Cook In A Box lessons can link to Maths and English, with some designed for Science, Human Society and Its Environment, Cultural                                                      studies OR just for fun!
Take home recipes are provided with every Cook In A Box module so each student can replicate at home with confidence. This can have a positive impact on health for families, introducing them to new healthy meals and snacks.
No Kitchen? No worries! Cook in A Box modules come with the basic equipment needed to run the class OR you can purchase a portable kitchen – The Kitchen Kart